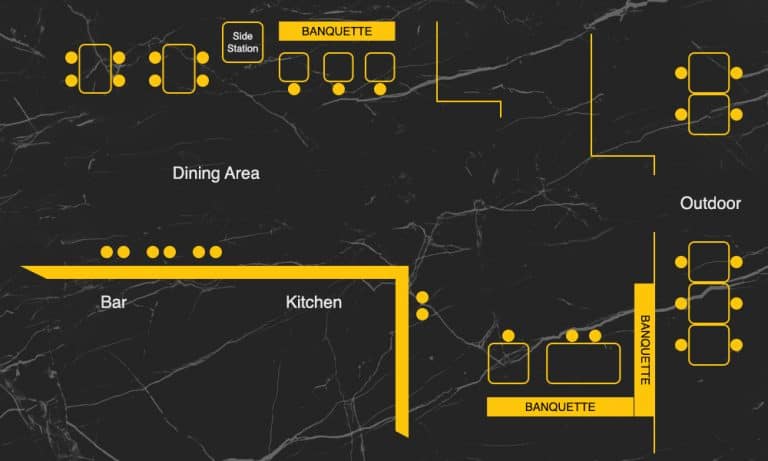 Tuesday to Saturday
5:30 PM - Late
Closed on Sunday & Monday
We are only serving the Chef's menu
Our menu features raw ingredients, sea urchin, oyster, octopus, beef, pork, truffles and gluten products. Unfortunately, we are unable to cater to dairy- free or vegan diets. We are also unable to accommodate any last-minute allergies and dietary restrictions due to the size of our kitchen. Our team will get in touch to confirm any allergies and special occasions
We do ask guests to anticipate traffic, plan ahead and arrive on time for your reservation timing, as we are only able to hold tables for a maximum of 15 minutes.

Thevar requires a $100 deposit per diner for dinner. No shows, cancellations and changes of reservation dates 72 hours prior to the booking will result in the forfeiture of the credit card authorization amount. The $100 deposit per diner would be forfeited in the case of last-minute changes in number of guests
(e.g. if booking was made for 5 and only 3 show up, 2 diner fees would be forfeited - $200)

Notes stating on alternative timing or party size will not be accommodated.
Please note that seating is limited and you may be assigned to bar/chef's counter seats.

We appreciate your understanding that young diners are welcome to join us as long as they can enjoy the full tasting menu.

Please note that the dress code is smart casual. Singlets, Flip flops and slippers are discouraged.

Corkage: $80 per bottle or purchase one bottle from us and have the corkage waived.

We welcome diners to bring their own celebration cake. Please note that there will be a $5 cake cutting fee per diner.
Special requests are not guaranteed and table allocation is subject to availability and restaurant discretion. Notes stating an alternative timing or party-size will not be accommodated.
Please note that all alcohol is to be consumed by 10.15pm
Table | Bar | Outdoor
We appreciate your kind cooperation in respecting our staff and the social distancing measures in place. While we will do our best to accommodate, requests are not guaranteed and subject to availability and restaurant discretion
Nearest MRT Station: Outram Park
Nearest Bus Stop: 05069
Bus Service: 124, 143, 147, 147e, 961, 961c